Our Staff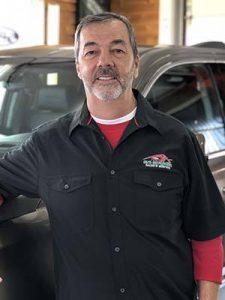 Al Williams
Owner
Phone: 672-1460
Email: sales@alsultracar.com
Al is the only licensed mechanic who owns and operates a vehicle dealership in southern New Brunswick. Before going into business for himself, Al was a technician at Mazda, Mercedes, Subaru, and Toyota.
In 1986, Al began his entrepreneurship journey with Al's Primrose Irving service station, followed by Al's Quinton Heights Irving, and Al's Ultramar. In 1992 he purchased the old Ranger Station at 2086 Ocean Westway where we're located today. After extensive renovations, Al's Ultra Car Sales & Service was born in 1993. Read more about our history here.
You will always find Al at the dealership as he prefers a hands-on approach to business. That's why he has been in business for as long as he has! If you're looking for a vehicle we don't have in stock, you can always make an appointment to sit down with Al. He's always happy to search for exactly what you're looking for!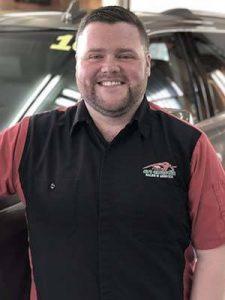 Andrew McVicar
General Manager
Phone: 672-1460
Email: sales@alsultracar.com
Andrew started in the automotive industry in 2006 and has been with us since 2014. He has held various roles at new car stores including Sales & Leasing Consultant, Senior Sales Consultant, Business Manager, New Car Sales Manager and Used Car Sales Manager.
Used cars have always been Andrew's passion. He will never make you feel pressured and with his knowledge and integrity, he will make sure you leave happy and satisfied knowing you got a good deal.
Sonny Blackmore
Technician
Phone: 635-1466
Sonny joined Al at Al's Primrose Irving in 1987 as a technician and moved with him to Al's Quinton Heights Irving and Al's Ultramar on Main Street West. He has worked out of our current location since 1993 when we opened Al's Ultra Car Sales & Service as it's known today. Sonny is our longest serving employee, and we're proud to have him! Today he's our head mechanic and runs the service shop here at the dealership. His longevity has allowed him to service vehicles for generations of the same families. If you're looking for a service appointment, call Sonny today.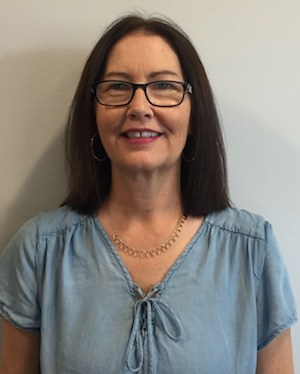 Karen Connell
Controller
Karen is an integral part of the dealership and has been for 15+ years. As controller she looks after the accounting, payroll and all of the technical aspects of the operation of the dealership. She also happens to be married to Al!
Carter Hawkins
Detailer
Phone: 672-1460
Carter joined us in 2022 and works in our detailing department looking after our vehicles and customers who would like to purchase a detailing package. For more information or pricing call 672-1460.